A Life-Changing Offer for Cancer Patients in Need
Green Genie, a leading provider of medical cannabis products, is making a bold and generous move by offering 120 free 1g RSO syringes to cancer patients throughout the month of April. The offer is available exclusively at their 6 Mile location and aims to provide relief and support to those battling cancer. With a valid medical card and proof of age (18+ years old), eligible patients can benefit from this powerful and therapeutic cannabis extract.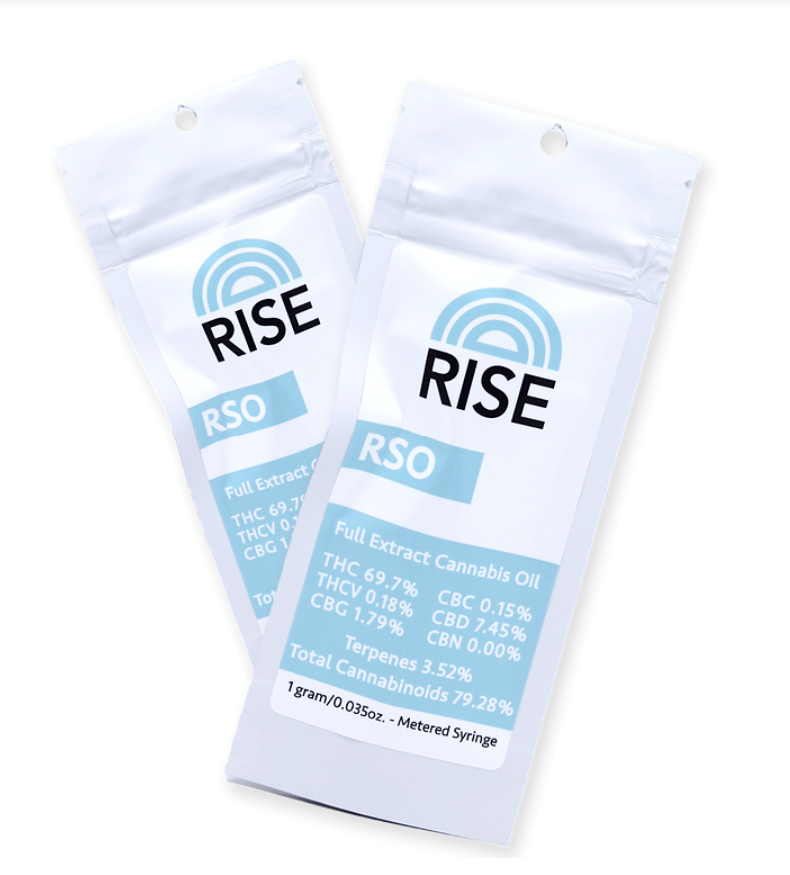 The Remarkable Benefits of RSO for Cancer Patients
Rick Simpson Oil (RSO) has gained significant attention in recent years due to its potent and therapeutic properties. Named after its creator, Rick Simpson, RSO has been recognized as a viable alternative treatment option for those suffering from cancer-related pain and discomfort.
The benefits of RSO include:
Pain management and relief: RSO is known for its strong analgesic effects, helping to alleviate chronic pain and inflammation in cancer patients.
Appetite stimulation: RSO can help to counteract the appetite-suppressing effects of chemotherapy, enabling patients to maintain a healthy weight and improve their overall well-being.
Improved sleep: Many cancer patients struggle with insomnia and disrupted sleep patterns. RSO can assist in promoting restful and rejuvenating sleep.
Green Genie's Commitment to Quality and Patient Care
At Green Genie, providing high-quality medical cannabis products and exceptional patient care are our top priorities. We are dedicated to ensuring that cancer patients have access to the best possible resources and support during their treatment journey. Our compassionate and knowledgeable staff are always available to answer any questions and provide personalized guidance on selecting the most suitable products for each individual's unique needs.
How to Claim Your Free 1g RSO Syringe
To take advantage of Green Genie's incredible offer, simply follow these steps:
Visit the Green Genie 6 Mile location: The giveaway is exclusively available at this location, so make sure to plan your visit accordingly.
Bring your valid medical card: You must have a valid medical card to be eligible for the free 1g RSO syringe.
Provide proof of age: All participants must be at least 18 years old to qualify for this offer.
This limited-time offer is available from April 1st to April 30th, 2023, or while supplies last. Don't miss this fantastic opportunity to experience the therapeutic benefits of RSO at no cost.
A Testimonial from a Grateful Cancer Patient
"I was diagnosed with stage 3 breast cancer last year and underwent chemotherapy. The pain and side effects were unbearable, and I struggled to find relief. When I discovered Green Genie's RSO giveaway, I decided to give it a try. I can't express how much of a difference it has made in my life. The RSO has significantly reduced my pain, improved my appetite, and helped me sleep better at night. Thank you, Green Genie, for offering this amazing opportunity to cancer patients like me." – Sarah, 46
In Conclusion: Green Genie's Generosity Provides Hope and Healing
The Green Genie 1g RSO Syringe giveaway is a powerful example of a company's commitment to improving the lives of cancer patients. By providing free access to this potent and beneficial cannabis extract, Green Genie is making a real difference in the fight against cancer and offering hope to those who need it most. Don't miss out on this amazing offer – visit the Green Genie 6 Mile location between April 1st and April 30th, 2023, to claim your free 1g RSO syringe and experience the life-changing benefits of this remarkable cannabis extract. With the right support and resources, cancer patients can find relief and healing during their difficult journey.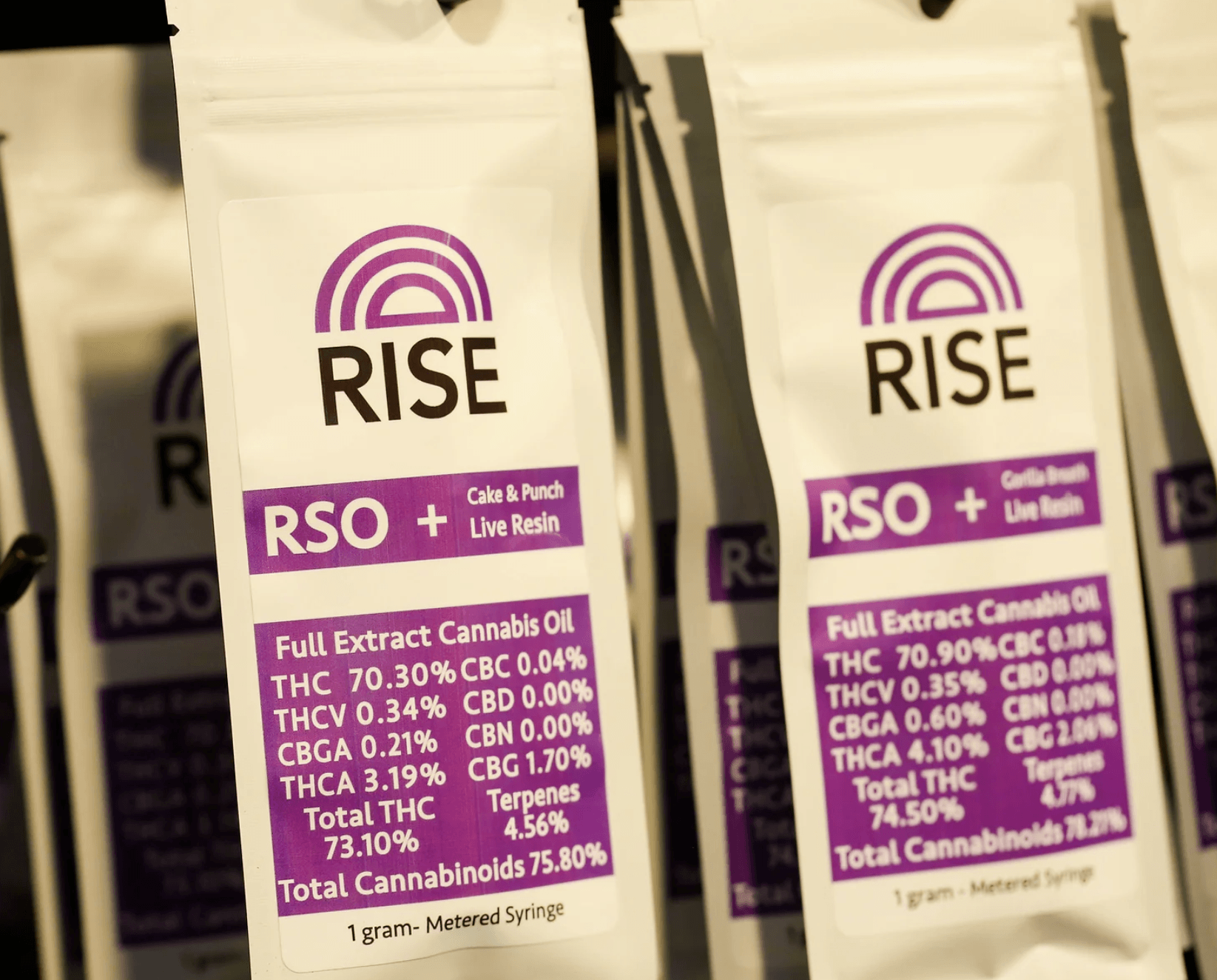 Frequently Asked Questions about RSO and Green Genie's Giveaway
To help you make the most of this incredible offer, we've compiled a list of frequently asked questions and answers about RSO and Green Genie's giveaway:
What is the the difference between RSO and other cannabis extracts?
RSO is a full-spectrum cannabis extract, meaning it contains all the beneficial compounds found in the cannabis plant, such as cannabinoids, terpenes, and flavonoids. This is different from other extracts like CBD oil, which only contains the cannabinoid CBD. The full-spectrum nature of RSO is believed to contribute to its potent therapeutic effects.
Is RSO safe for all cancer patients to use?
While many cancer patients have found relief using RSO, it's important to consult with your healthcare provider before starting any new treatment, especially if you're currently undergoing chemotherapy or radiation therapy. Your medical team can help determine if RSO is an appropriate option for your specific situation.
Can I use RSO in conjunction with other medications?
RSO may interact with certain medications, so it's essential to discuss your current medications and treatment plan with your healthcare provider before incorporating RSO into your regimen. They can provide guidance on potential interactions and help ensure that RSO is used safely and effectively.
How should I use my 1g RSO syringe?
The RSO syringe allows for easy and precise dosing. You can dispense a small amount of RSO onto your finger or a small piece of food and consume it orally. It's recommended to start with a low dose and gradually increase it until you find the optimal amount for your needs. Always consult your healthcare provider for personalized dosing recommendations.
Can I share my RSO syringe with a friend or family member who also has cancer?
Due to the potency of RSO and the unique needs of each individual, it's important for each person to have their own syringe and follow their healthcare provider's dosing recommendations. Sharing your RSO syringe with someone else may lead to improper dosing and unintended side effects.
Don't Miss This Limited-Time Opportunity
If you or someone you know is battling cancer and could benefit from the therapeutic properties of RSO, make sure to visit Green Genie's 6 Mile location between April 1st and April 30th, 2023. This generous giveaway is a testament to Green Genie's unwavering commitment to helping cancer patients find relief and support through high-quality medical cannabis products.